General Public Info
I
f you are interested in discovering facts about the new Zink Dam, now underconstruction, click on the image below.
These PowerPoint presentation slides and supporting documents will provide you unpublicized facts about the dam, its promised features and benefits, and especially the information embelished by the City of Tulsa to sell the project to the voters.
Your takeaway from this information is up to you. However, you will come away with a new awareness as to how the City has managed or mismanaged this project worth tens of millions of dollars and what to expect upon its completion.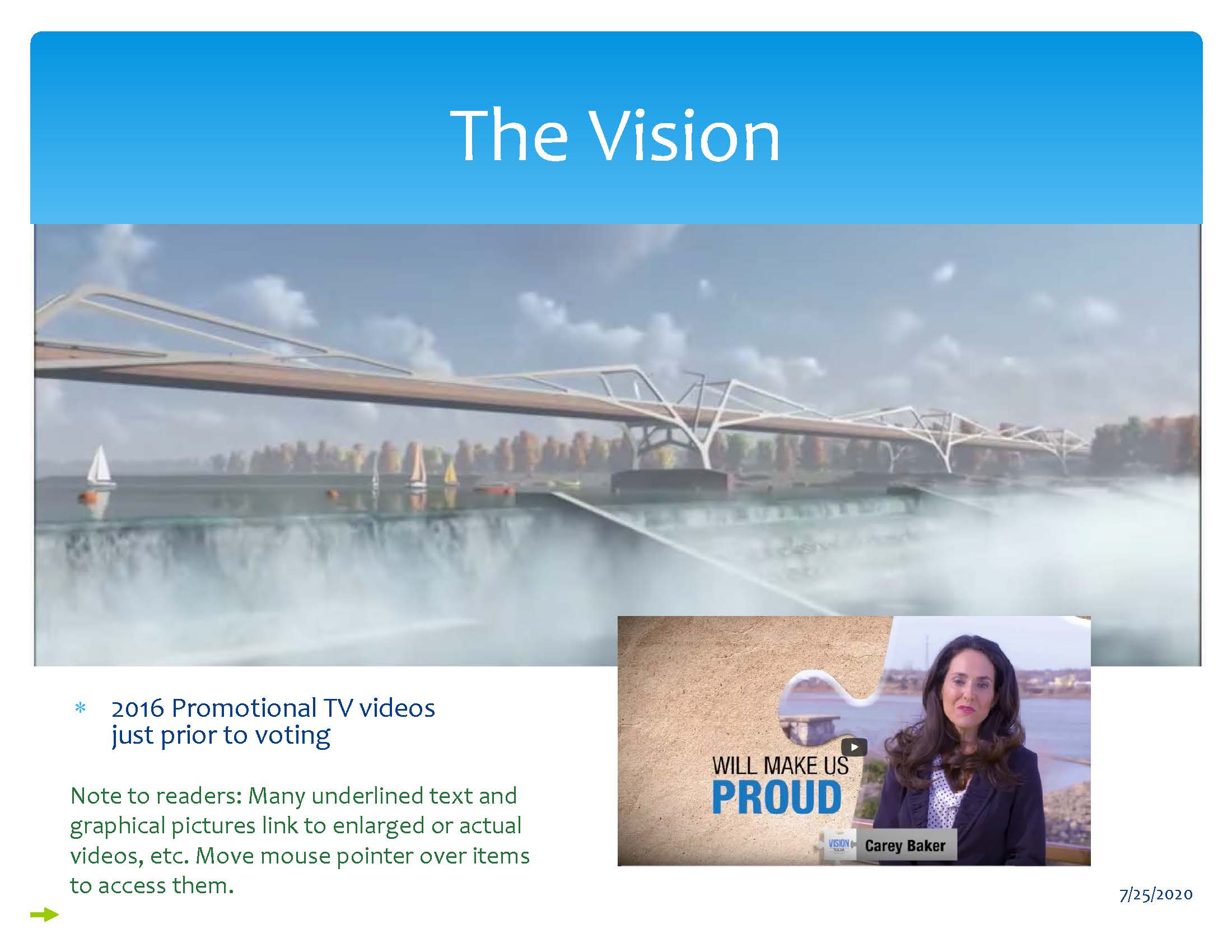 If you are interested is how you can save the old pedestrian bridge. Check out this webpage. This is another waste of Tulsa money.